[NEWS] 7 STATE TO GO FOR LOCKDOWN ON MONDAY 6, JULY, 2020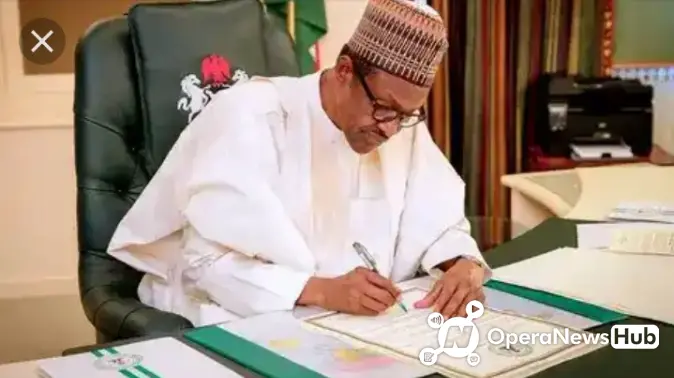 Ever since the President of Nigeria, General Mohammadu Buhari approved the gradual easing of lockdown in Nigeria, the deadly coronavirus disease has been spreading widely.
The Federal government approved the gradual easing of lockdown in Nigeria to relieve the the pains and hardships faced by the citizens.
However, as the Federal government approved the first and second phase of gradual easing of lockdown the rate at which the deadly virus is multiplying has become worst. And this is attracting the government's attention which might lead to another lockdown.
The country now has above 27000 cases of coronavirus and the deadly virus is not showing any signs of slowing down.
On the 3rd of July 2020, 454 new confirmed cases and 12 deaths were recorded in Nigeria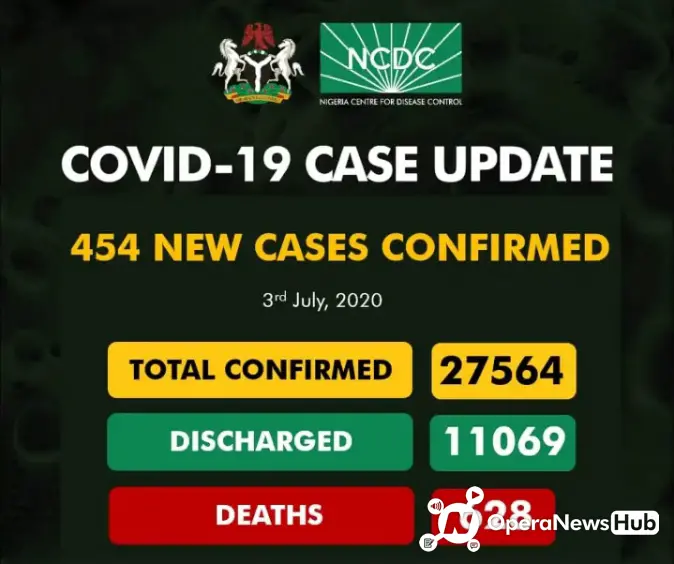 No new state has reported a case in the last 24 hours.
Till date, 27564 cases have been confirmed, 11069 cases have been discharged and 628 deaths have been recorded in 35 states and the Federal Capital Territory
The 454 new cases are reported from 19 states-
Lagos (87), Edo (63), FCT (60), Ondo (41), Benue (32), Abia (31), Ogun (29), Oyo (19), Kaduna (17), Delta (16), Enugu (15), Borno (14), Plateau (9), Nasarawa (8), Kano (5), Bauchi (4), Gombe (2), Katsina (1), Kogi (1).
In my opinion, these seven states, Lagos, FCT, Oyo, Edo, Kano, Delta and Rivers should go on another lockdown as from Monday 6th of July 2020. This states listed above has over 1000, cases of coronavirus and should go on lockdown with immediate effect.
The pictures below contains the seven states in Nigeria that has over 1000 cases of coronavirus.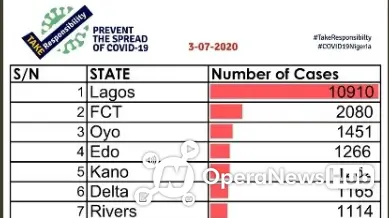 Imposing another lockdown may help to reduce the spread of the deadly coronavirus in Nigeria.
What's your opinion on this? Should these states go on another lockdown or learn how to live with the virus.
TRENDING SONGS
Share this post with your friends on
One Response