[Celebrity gist]Today is Late Tupac shakur's birthday check some of his favorite quote
Tupac Amaru Shakur was an American rapper, songwriter, poet, actor and activist. He was a multi-talented individual.
He was born today, June 16th in 1971. He is supposed to be 49 years today if not for his unfortunate and untimely death.
Tupac was fatally shot on September 7, 1996, in a drive-by shooting in Las Vegas, Nevada. He was 25 years old at the time. The shooting occurred at 11:15 p.m. Pacific Time, when the car carrying Shakur was stopped at a red light at East Flamingo Road and Koval Lane.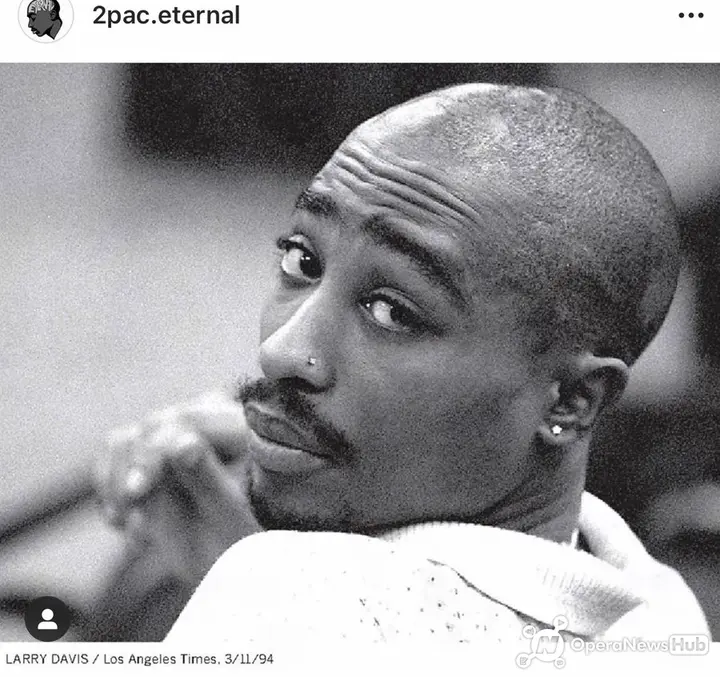 Shakur was struck by four .40 caliber rounds fired from a Glock: two in the chest, one in the arm, and one in the thigh. He died from his wounds six days later.
Tupac Shakur is one individual who's admired by many especially for his activism.
Here are some of his popular quotes from his music:
1. "From a single drop, this is what they got"
2. Reality is wrong. Dreams are for real.
3. For every dark night, there's a brighter day.
4. During your life, never stop dreaming. No one can take away your dreams.
5. I'd rather die like a man, than live like a coward.
Some of these quotes are truly motivational. That's one of the reasons he's loved by many.
Drip any of Shakur's quote you know.
TRENDING SONGS
Share this post with your friends on
0 Responses